ABOUT US
Flowersful was founded in Kuala Lumpur, Malaysia due to the attractiveness of rose flowers when gifted by friends. However, most of the flower bouquets are very short-lived and they want to keep enjoying these flowers. So that's how they started Flowersful and share the happiness with everyone. Flowersful is managed by a team of young and hardworking people. We are always happy to see the recipient smiles when receiving flower bouquet.
Flowersful is the online flower delivery in Malaysia that focuses on fresh and gorgeous flower bouquet. We are currently focusing on flowers and planning to do flower box, flower vase, flower basket and hamper. Hopefully, we are able to share the happiness with other countries soon. Besides selling on our own website, our lovely flower bouquet occasionally available at other platforms, such as Instagram and others.
Flowersful aim to bring more flower designs to Flowersful's friends. We will work hard to bring in for all of you to enjoy. Please keep staying on our website.
Flowersful is 100% Malaysian owned and operated.
OUR MISSION
Flowersful aims to bring happiness and surprise to recipients at that moment when receiving the flower bouquet. Flowersful also supports women and girls who have historically been under-served due to economic status, race or ethnicity, physical or mental ability, culture, religion, sexual orientation, immigration status or regional factors. Flowersful will make a donation or create a foundation to support them.
OUR PLEDGE AND GUARANTEE
Flowersful guarantee of our quality & freshness . Flowersful does not use any preservatives because they are good for your and the environment.
To know more about us and updated flower products, you can follow our website by the link below: https://www.flowersful.com/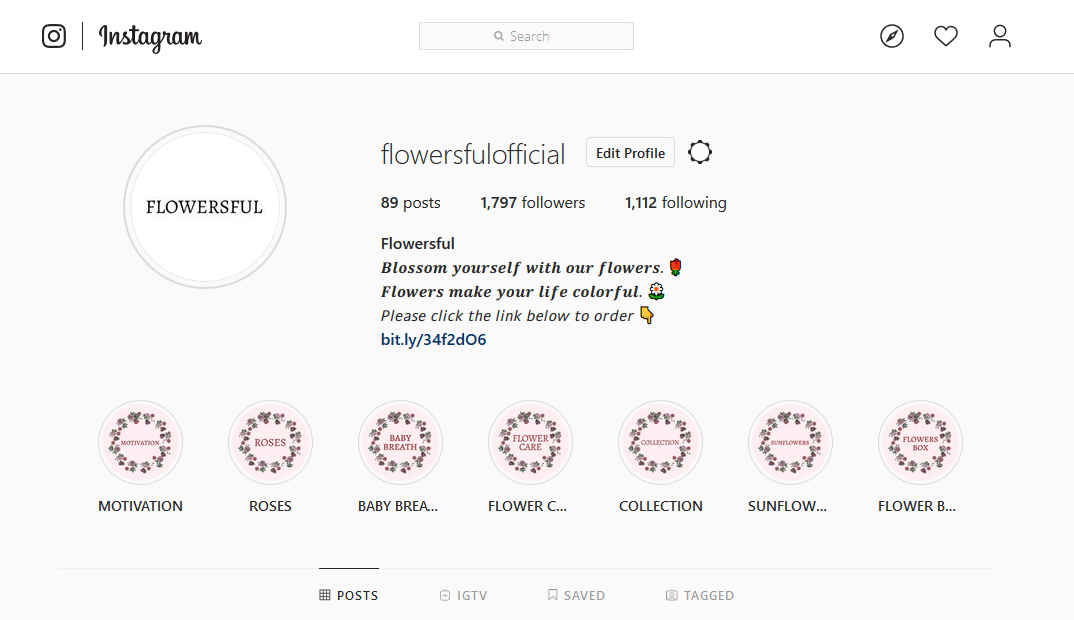 Flowersful began from Instagram. Please visit us for more wonderful and amazing photos and stories. Our profile link is https://www.instagram.com/flowersfulofficial/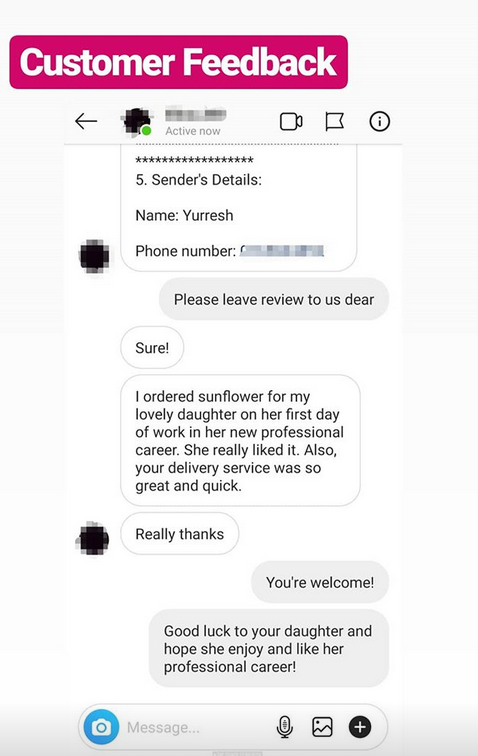 We have received many positive and negative customer feedback. For positive feedback, we will be very happy and fulfill Flowersful's vision which is to spread the love and happiness to our friends.However,for negative feedback, we will learn the mistake made and improve our quality of service.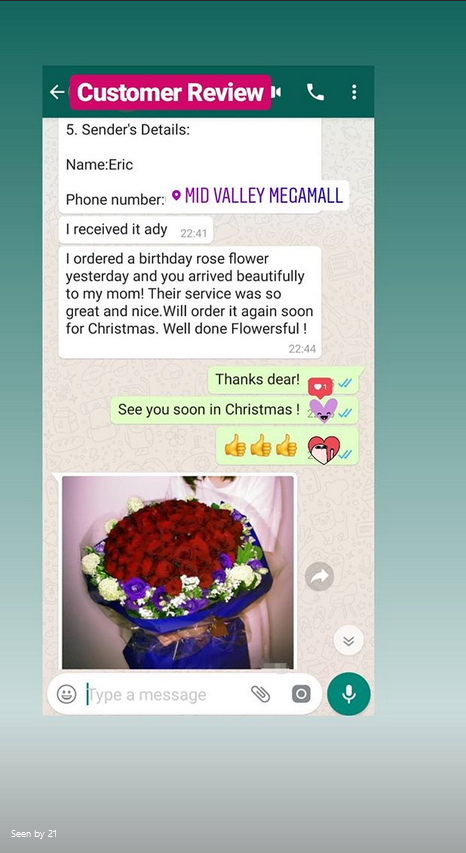 If you have any queries,please contact our customer teams!
For Whatsapp: www.wasap.my/60162287966
For Instagram: www.instagram.com/flowersfulofficial
For Email: [email protected]
We also provide corporate service, such as: plant rental, office flower and others.For this service, please contact us and we will make instant quotation to you!
Flowersful is 100% Malaysian owned and operated.